Appropriately allocating gifts to benefitting Arts & Sciences departments, centers, and programs can be complicated. There are a number of variables to consider when determining how best to process a donor's gift. 
To help navigate this complicated process, the CAS Advancement Services team has developed an interactive flow chart. Please download the PDF file in order to activate the full functionality of the document.
If you need additional information or accommodations to view the flow chart, please contact our team at casadser@uw.edu.
Gift Processing During COVID-19
Gift Processing Flow Chart - please download this file to your computer in order enable full functionality of the interactive document.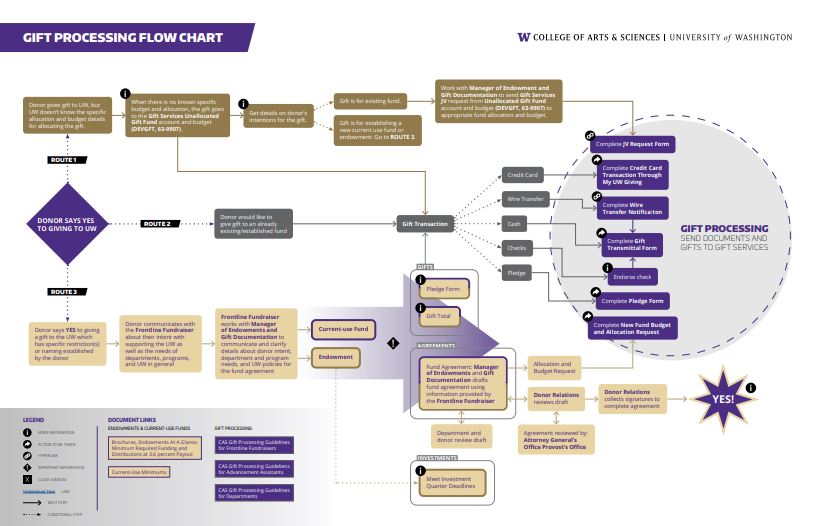 This page last updated 10/30/2020.